Hummus
80 min, requires preparation the day before
Keywords: houmous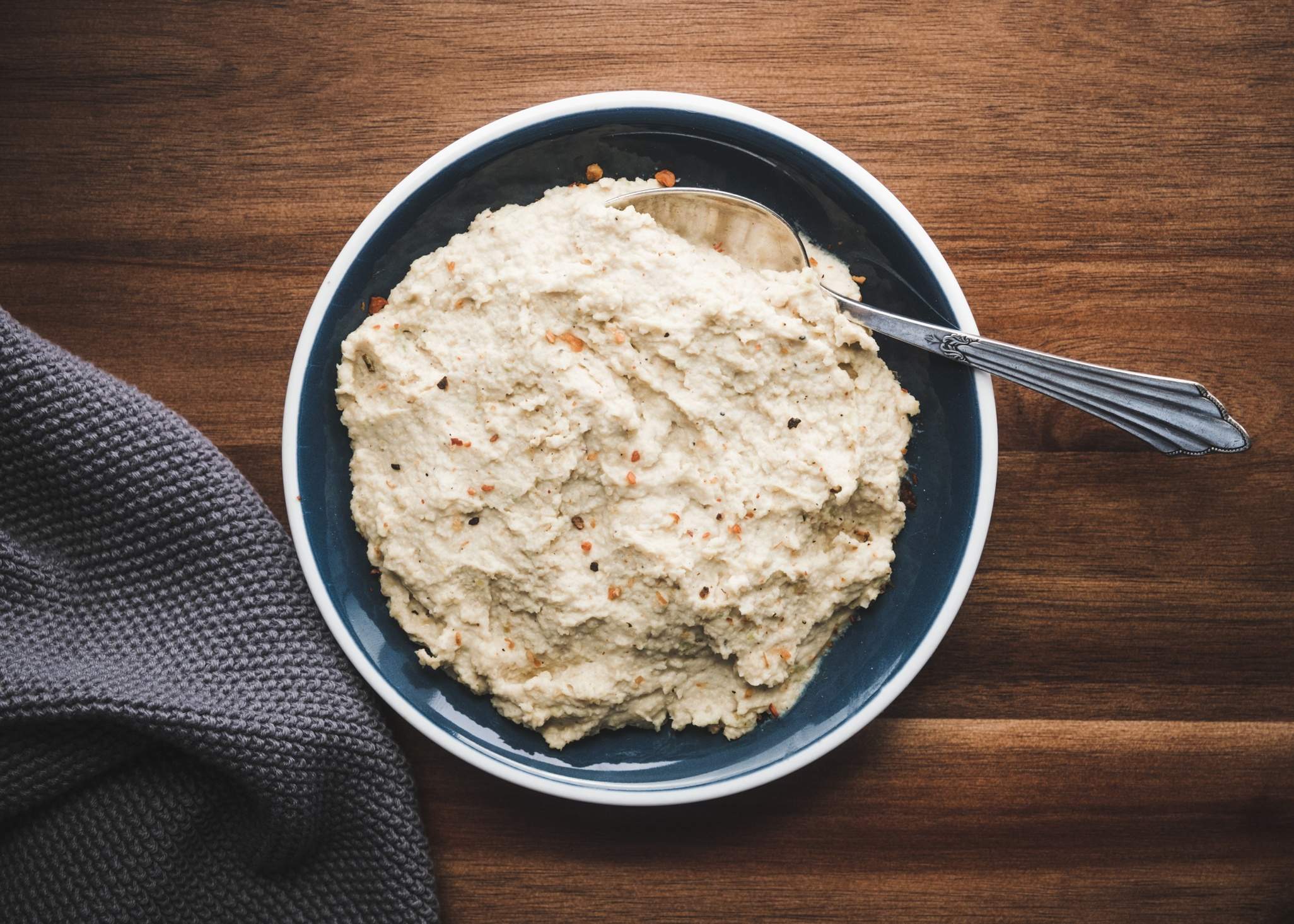 Ingredients
Yields 1 portion
100 g of dry chickpeas
1 clove of garlic
30 g of tahini paste
1 lime

zest and juice

30–50 g of olive oil
salt
freshly-ground black pepper
You will need
blender or food processor
Directions
Soak the chickpeas in water overnight.

Cook the chickpeas in water and a generous amount of salt on medium heat until tender.

While the chickpeas are cooking, peel and roughly chop the garlic.

When the chickpeas are cooked, discard the water.

In a food processor or a mixer, put the chickpeas, tahini paste, zest and juice the lime, and olive oil (start with half of the amount).

Mix until you have a uniform paste.

Add more lime juice or olive oil if the hummus is too dry. Season with salt and black pepper.
Notes & tips
The amounts of ingredients are average and depend on the quality of ingredients, and the age of the chickpeas. You need to taste the hummus and adjust the amounts every time.
The easiest way to peel garlic is to smash it: put a clove of garlic on a cutting board, put your chef's knife on top of it so the blade side lays on the clove, and hit the side of the knife with your hand. Now you could peel the clove.
Explore ingredients

Ingredients explorer

| Name | Kind | Season | Contains |
| --- | --- | --- | --- |
| Black pepper | Vegan | | |
| Chickpea | Vegan | | |
| Garlic | Vegan | | |
| Lime | Vegan | | |
| Olive oil | Vegan | | |
| Salt | Vegan | | |
| Tahini paste | Vegan | | |