Roasted tomatoes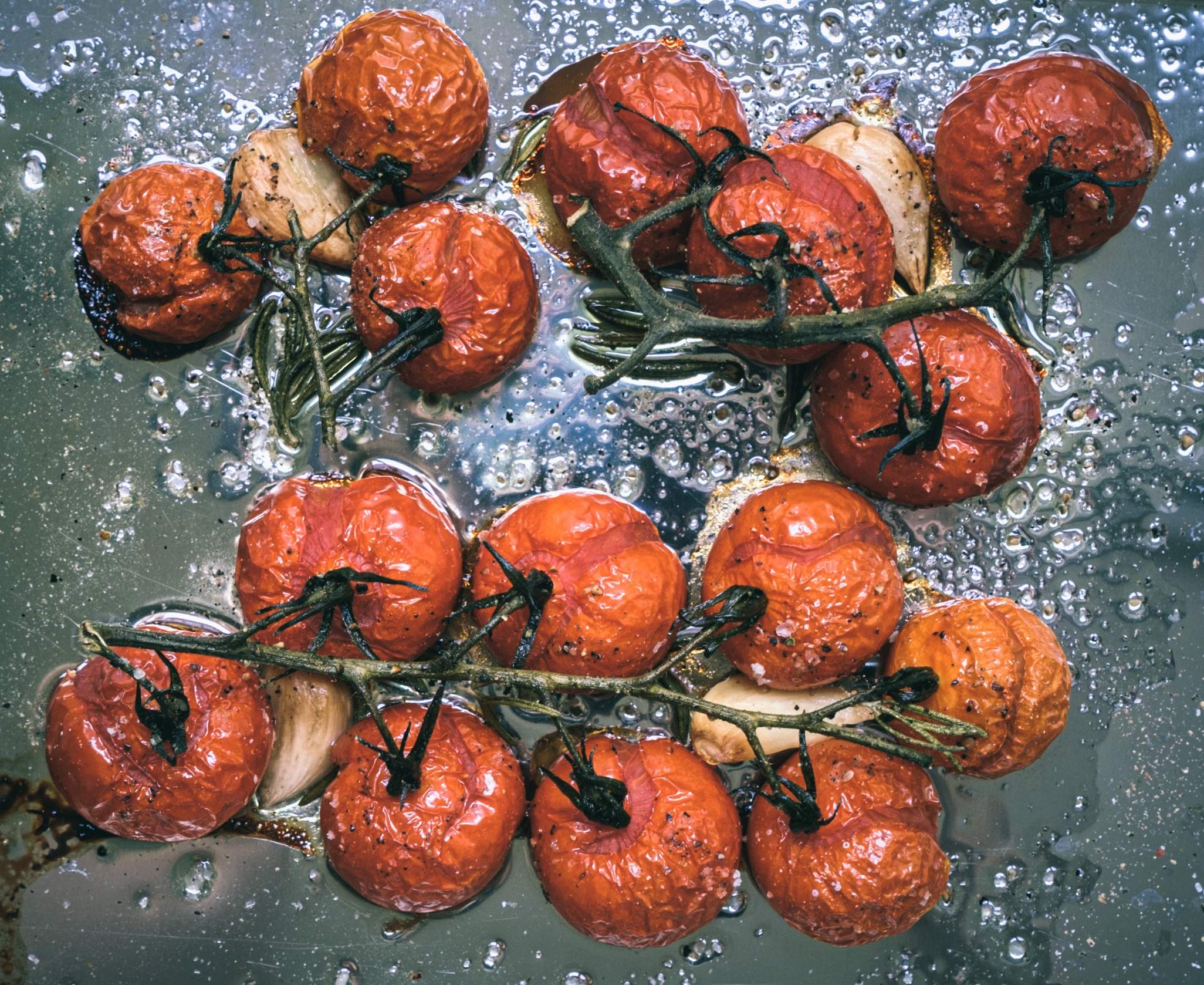 Ingredients
Yields 2 portions
500 g of tomatoes
4 cloves of garlic
1 sprig of fresh rosemary
olive oil
salt
freshly ground black pepper
Directions
Preheat oven to 120 ˚C.

Smash and peel garlic.

Arrange tomatoes (whole) in a baking form or on a baking tray lined with baking paper.

Liberally drizzle everything with olive oil, add rosemary; season with salt and black pepper.

Roast tomatoes until they crack and are very wrinkled but still juicy inside, for about 2 hours.

Remove rosemary before serving.
Notes & tips
Choose cherry tomatoes on a branch or a mix of cherry tomatoes or different colors.
The easiest way to peel garlic is to smash it: put a clove of garlic on a cutting board, put your chef's knife on top of it so the blade side lays on the clove, and hit the side of the knife with your hand. Now you could peel the clove.
This recipe is based on a recipe from Suzanne Lenzer's book "Graze".
Explore ingredients

Ingredients explorer

Name
Kind
Season
Contains
Black pepper
Vegan
Garlic
Vegan
Olive oil
Vegan
Rosemary
Vegan
Salt
Vegan
Tomato
Vegan

May

June

July

August

September
More recipes like roasted tomatoes