Café de olla
We usually drink this coffee on the weekends for breakfast, since we both have good memories when we drink it. It reminds Margarita of her childhood, of the first time she drank coffee in Mexico, of countless breakfasts with her family and friends, chitchatting for hours. It reminds Artem of his dad in Russia, and the smell of his kitchen when he prepares it in a cezve.
And now it creates new memories of both of us: reading in the kitchen, making plans for the day (mostly cooking plans), talking about everything and nothing.
Keywords: coffee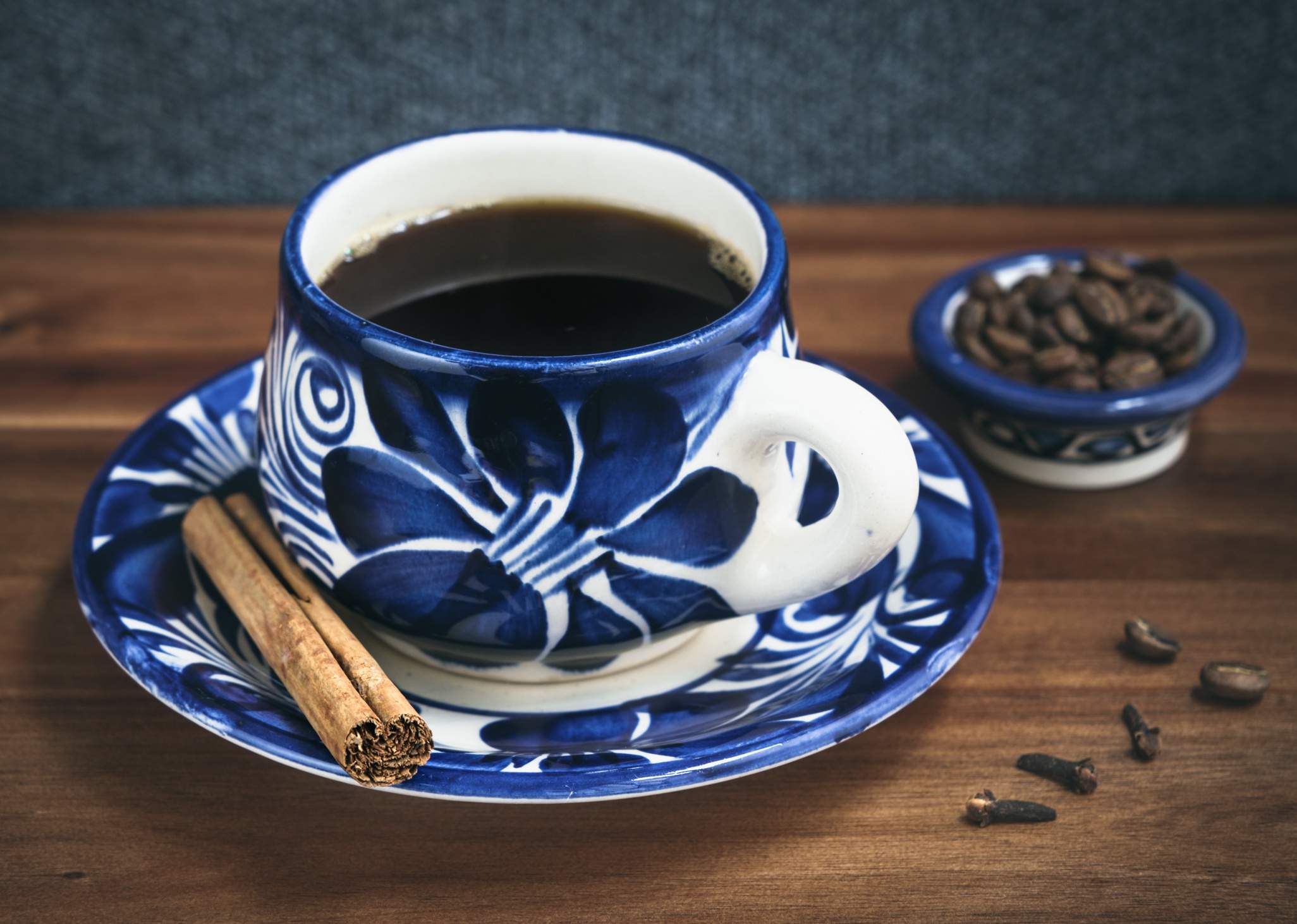 Ingredients
Yields 500 ml
500 ml of water
1 tablespoon of honey
½ stick of Mexican cinnamon
2 cloves
22 g of coffee

finely ground
Directions
Put water, honey, cinnamon, and clove into a pot.

Stir everything, and bring the pot to boil, so honey dissolves.

While the water is boiling, grind the coffee.

Remove the pot from the heat.

Add coffee, stir, and left covered for 5 minutes.

Filter using a metal sieve and serve.
Notes & tips
For coffee, we like more neutral ones, like from Ethiopia, Guatemala, or Peru. But you could use Mexican coffee too.
The grind is a bit finer than for V60 (11 on Baratza Encore).
If you don't have Mexican cinnamon, Ceylon cinnamon would also work.
Explore ingredients

Ingredients explorer

| Name | Kind | Season | Contains |
| --- | --- | --- | --- |
| Cinnamon | Vegan | | |
| Clove | Vegan | | |
| Coffee | Vegan | | |
| Honey | Vegetarian | | |
| Water | Vegan | | |
More recipes like café de olla