Golden salad dressing
We use this dressing for most of our salads. It is super quick to make, requires only one fresh ingredient — lime — and stays alive for two weeks in the fridge.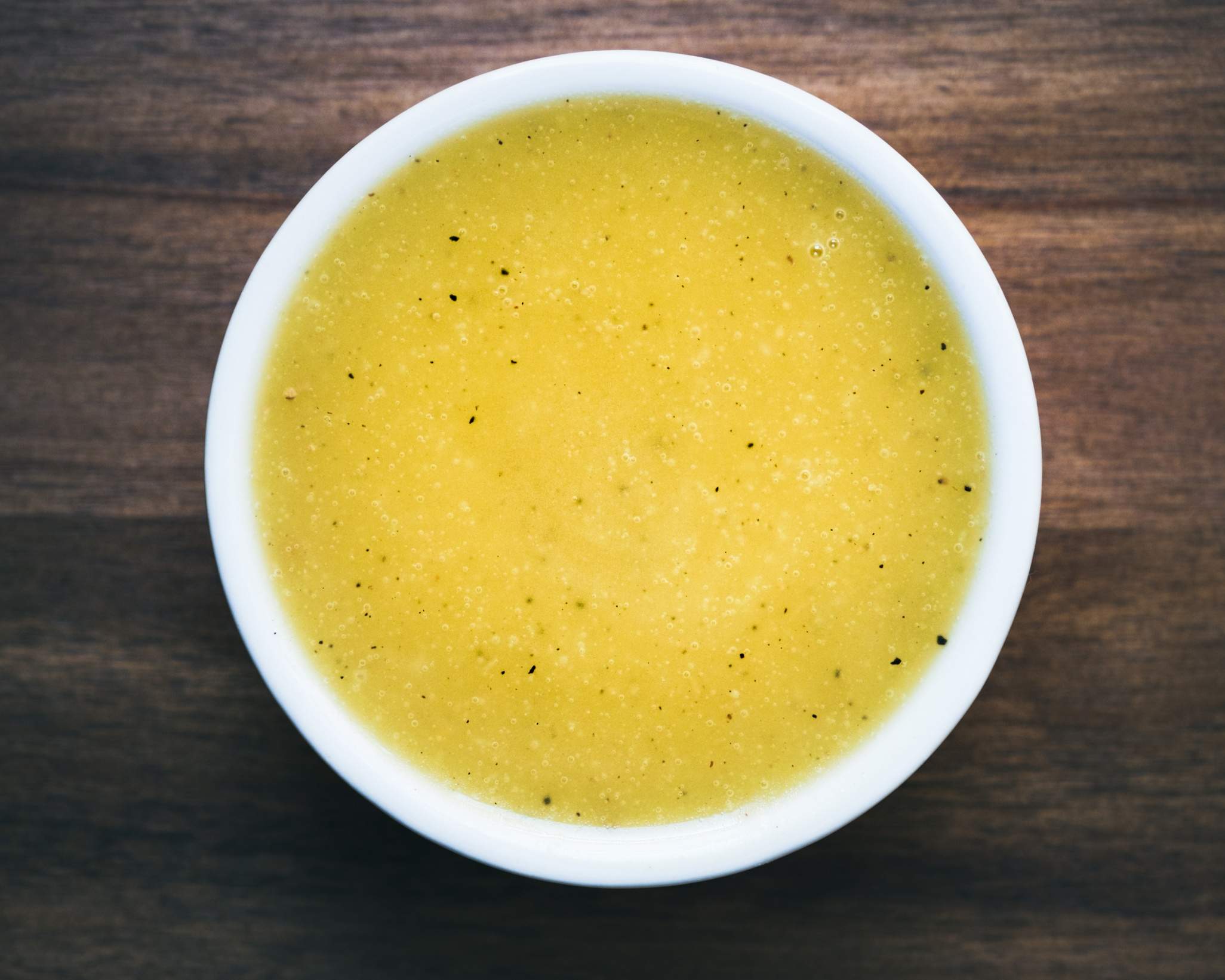 Ingredients
Yields 200 ml
180 ml of olive oil
1 lime

juice

1 tablespoon of Dijon mustard
1 tablespoon of honey
1 clove of garlic

pressed

salt
freshly ground black pepper
Directions
Combine olive oil, lime juice, mustard, honey, and pressed garlic, then whisk to blend. Add more olive oil to achieve desired consistency (liquid but not too watery).

Season with salt and pepper to taste.
Notes & tips
Keep in a fridge for up to two weeks. Shake before using again.
If the olive oil became solid in the fridge, let it warm to room temperature or quickly warm up in a microwave.
The easiest way to peel garlic is to smash it: put a clove of garlic on a cutting board, put your chef's knife on top of it so the blade side lays on the clove, and hit the side of the knife with your hand. Now you could peel the clove.
This recipe is based on a recipe from Kathryne Taylor's book "Love Real Food".
Explore ingredients

Ingredients explorer

| Name | Kind | Season | Contains |
| --- | --- | --- | --- |
| Black pepper | Vegan | | |
| Garlic | Vegan | | |
| Honey | Vegetarian | | |
| Lime | Vegan | | |
| Mustard | Vegan | | |
| Olive oil | Vegan | | |
| Salt | Vegan | | |
More recipes like golden salad dressing