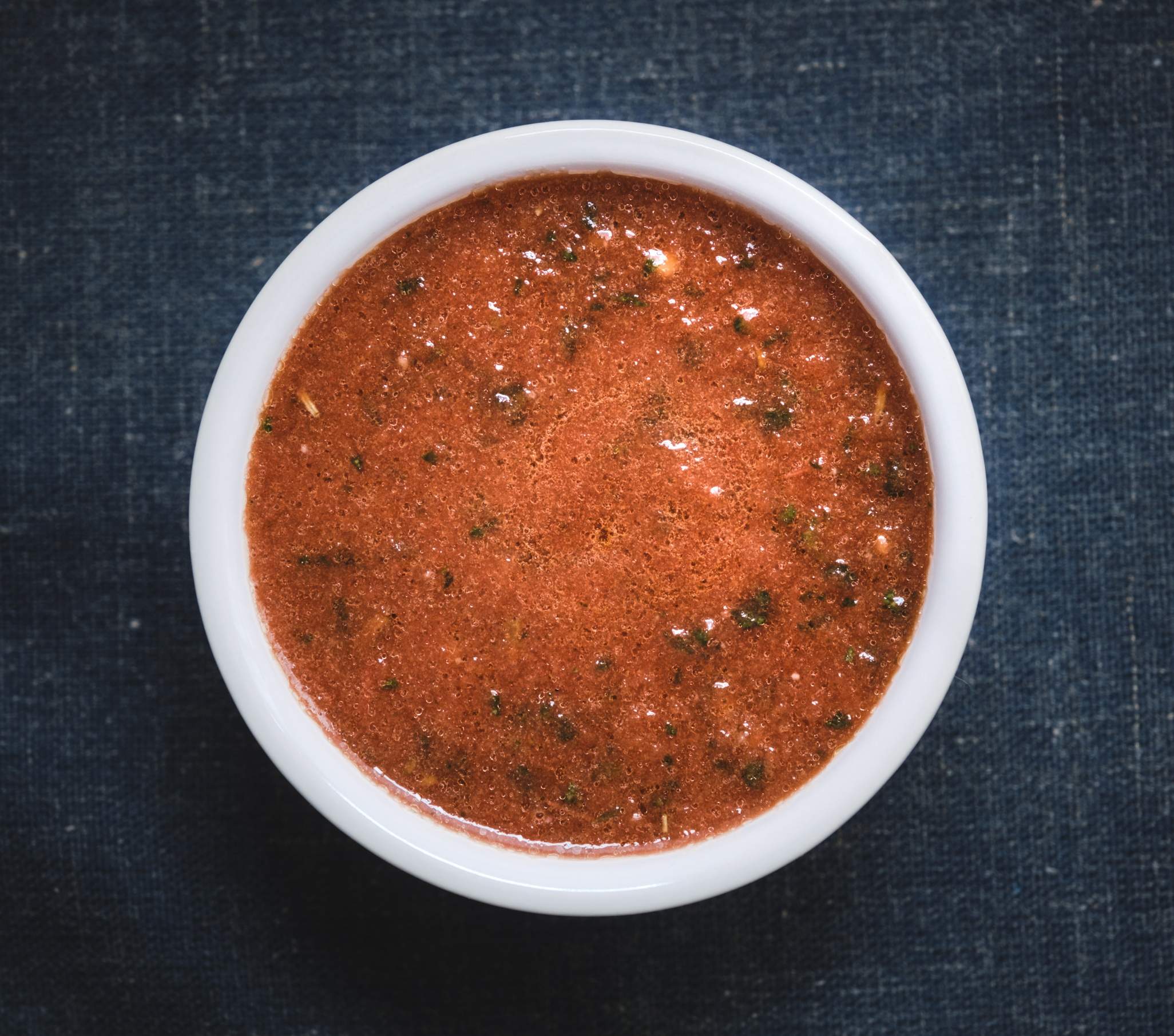 Ingredients
Yields 200 ml
2 tomatoes
2–3 cloves of garlic
2 sprigs of fresh basil
3 tablespoons of tomato paste
olive oil
salt
dried rosemary
freshly ground black pepper
Directions
Prepare the vegetables. Tomatoes: remove the kernel and quarter. Garlic: peel and roughly cut. Basil: pick leaves without black spots and not too wilted.

Put the tomatoes, garlic, tomato paste, olive oil, salt, dried rosemary, and black pepper into the blender, and mix until you have smooth uniform liquid.

Add the basil and briefly pulse to chop the basil just a bit.

Add more salt and black pepper if needed.
Notes & tips
You can substitute basil with mint, it also tastes great.
Keep the basil flowers, and add them when you make your evening tea next time.
The easiest way to peel garlic is to smash it: put a clove of garlic on a cutting board, put your chef's knife on top of it so the blade side lays on the clove, and hit the side of the knife with your hand. Now you could peel the clove.
Explore ingredients

Ingredients explorer

Name
Kind
Season
Contains
Basil
Vegan
Black pepper
Vegan
Dried rosemary
Vegan
Garlic
Vegan
Olive oil
Vegan
Salt
Vegan
Tomato
Vegan

May

June

July

August

September

Tomato paste
Vegan
More recipes like pizza sauce